Crafting jewellery for connection
Since I began creating nature inspired pieces in 2013, I've always seen jewellery as a source of connection.

Whether it's a bangle of your favourite native plant, a necklace to reminisce on sun-kissed beaches, or a ring that holds memories of someone you love.

Jewellery has the power to connect us to a place, person, memory, moment or passion.

And that's why I create perfectly imperfect jewellery inspired by wild places.

It allows each piece to tell a story — one that's written by the person who wears it.

Kate x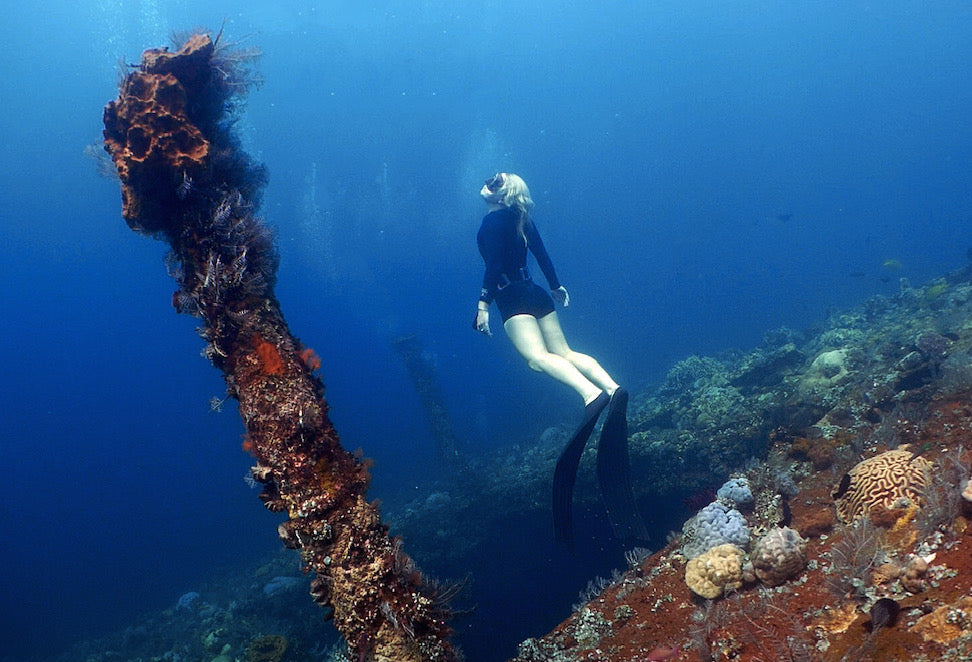 How I began
Growing up on the shores of the Mornington Peninsula, developing a love for nature was almost inescapable. I would spend my days by the beach — swimming and collecting sea treasures.

In 2012, I graduated from Visual Art at Monash University, majoring in Metals and Jewellery. It was then that I began expressing my love for wild places through handmade, rare and intentional pieces.

Today, I continue to spend my spare time outdoors — hiking, snorkelling and freediving — always searching for new objects and ideas to share with other lovers of the earth and sea.

Shop Kate Macindoe
There is is a roughness yet delicate nature to the pieces reflecting every curve and bump of its natural counter part…
As I sit in the Urban sprawls of Melbourne….I wear the ocean and feel it…..which keeps me grounded and connected to life's source
"We couldn't have asked for a better experience, both in the planning and creating of our engagement ring and wedding band. Kate took such care of our requests and ideas and gave us the time and input to help us create the most personal and precious symbols of ourselves and our marriage. Kate manages to take what you're thinking and expertly form it into a work of art and incredible beauty!"