Kate Macindoe jewellery begins in nature
— inspired by the crashing waves, the meandering bush walks, and the surprise sea treasures that emerge with the changing tide. 
Then, each piece is handmade on the Mornington Peninsula and worn by you — the mindful wanderers. The saltwater lovers. The sunrise hikers. The one who says, "let's take this trail and see where it leads us." 
This is wild jewellery for the wild at heart.
There is is a roughness yet delicate nature to the pieces reflecting every curve and bump of its natural counter part…
As I sit in the Urban sprawls of Melbourne….I wear the ocean and feel it…..which keeps me grounded and connected to life's source.
"I've been wearing Kate's handmade jewellery (and getting compliments on them) for over 5 years. I love everything she creates — her pieces are unique, rustic, timeless and perfect for every day."
Kate's design process calls on joyful memories shared in nature and brings them into being in the most artful and delicate way.
Kate manages to take what you're thinking and expertly form it into a work of art and incredible beauty.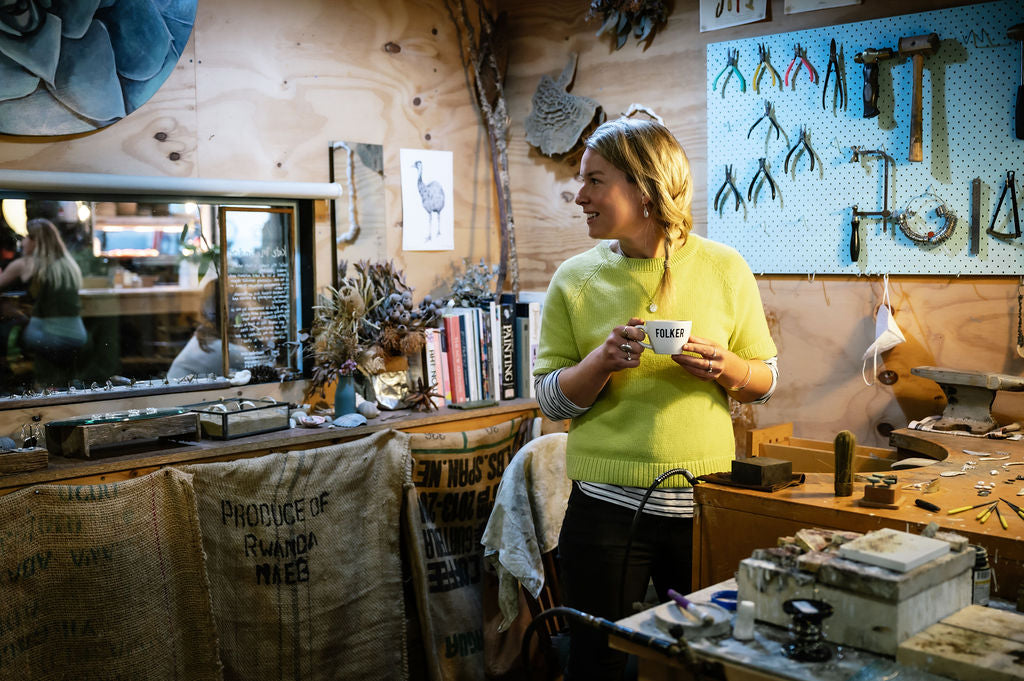 Meet the maker
Kate Macindoe — silversmith, adventure seeker and collector of sea treasures.

I create my nature inspired handmade jewellery on the Mornington Peninsula — each piece is one of a kind, perfectly imperfect, and intended to follow you on all of life's adventures.